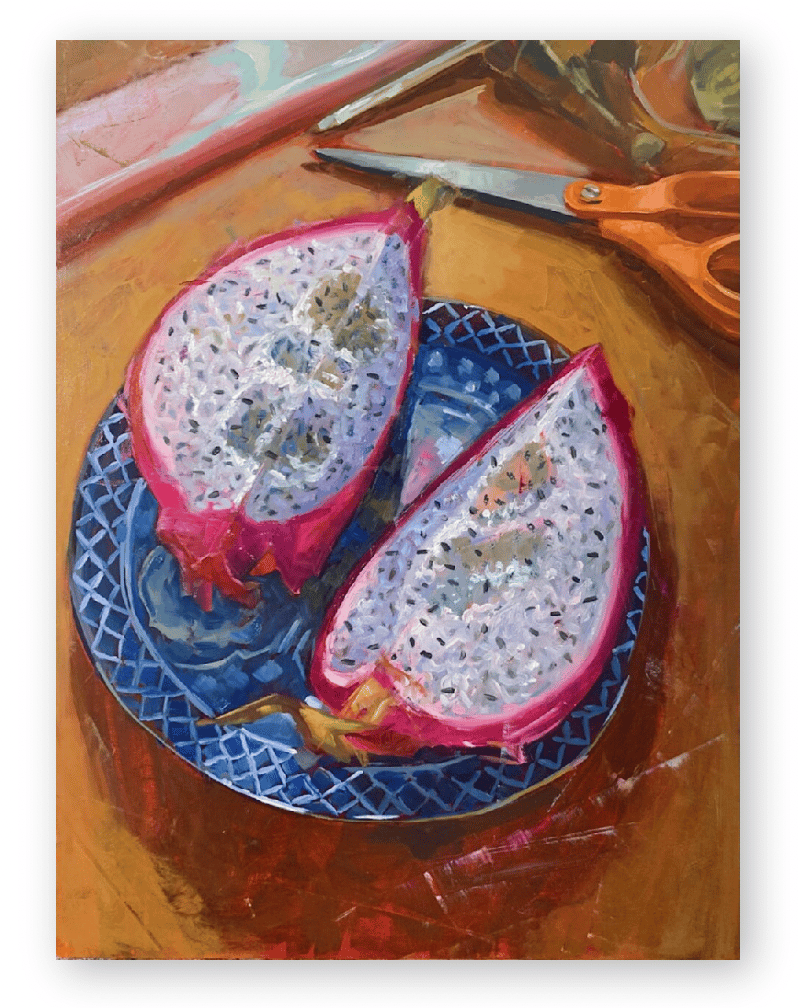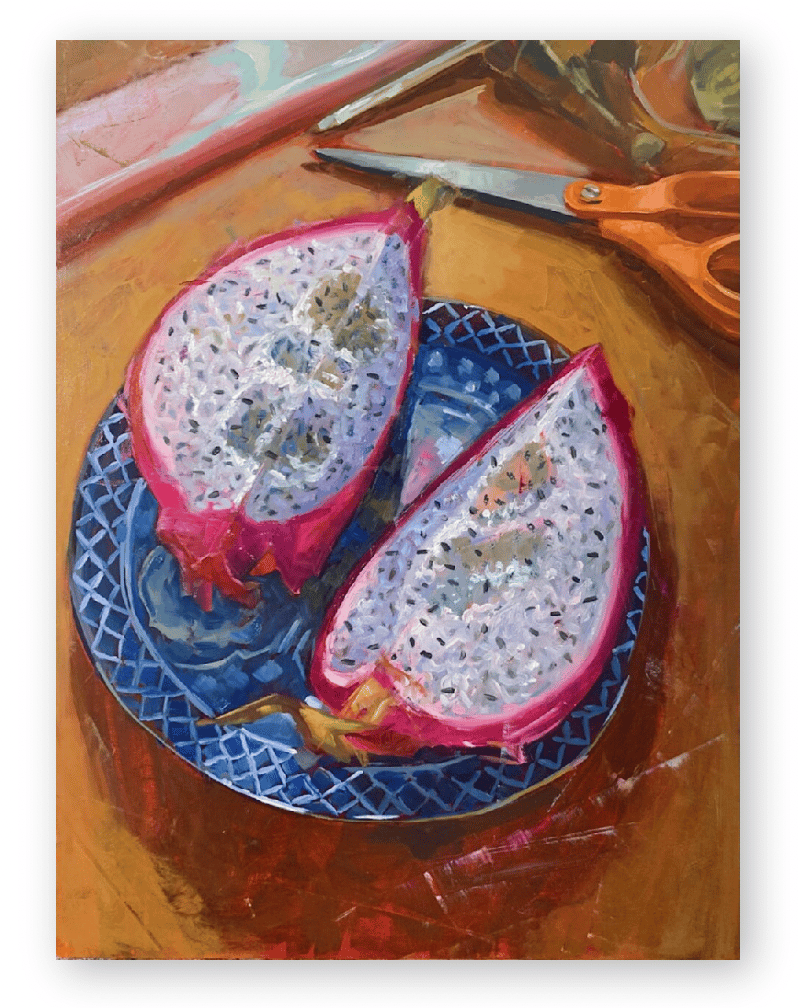 Pitaya in Kitchen by Sari Shryack - Fine Art Print
$50.00 - $75.00
Pitaya in Kitchen by Sari Shryack - Fine Art Print
Borderless giclee print on fine art paper
Available in 8" x 10" and 12" x 16"
Signed by the artist
Either can fit a standard size frame
shipped via insured & tracked USPS priority mail rigid mailer or tube
local to central Texas?
use code LOCALSONLY to waive shipping & receive email notification when art is ready for pick up
Sari Shryack is an oil and acrylic painter based out of Austin, Texas. Her colorful works cover many different subjects and techniques including landscape, still life, portraits, disco balls and even memes.
Born in 1991, Sari attended Drury University and studied under painting professor Todd Lowery; she graduated with a degree in Fine Arts in 2014. Sari lives with her husband and two young children.
Sari Shryack's Sublime Tapestry, features artworks that reflect her journey as both an artist and a mother, navigating the recent years of life within the confines of home during an unusual era.
Several pieces within the collection are characterized by distinctive patterns. These patterns, when intertwined with traditional still life motifs, conjure the familiar feminine themes associated with crafting, domestic chores, and serenity. The intention is to challenge the misconception of these endeavors being tranquil, composed, and gentle. In essence, these artworks function as a chronicle of her experience during the Covid era, documenting her path through motherhood and the pursuit of a career amidst the turmoil that has enveloped both her personal and external environment.