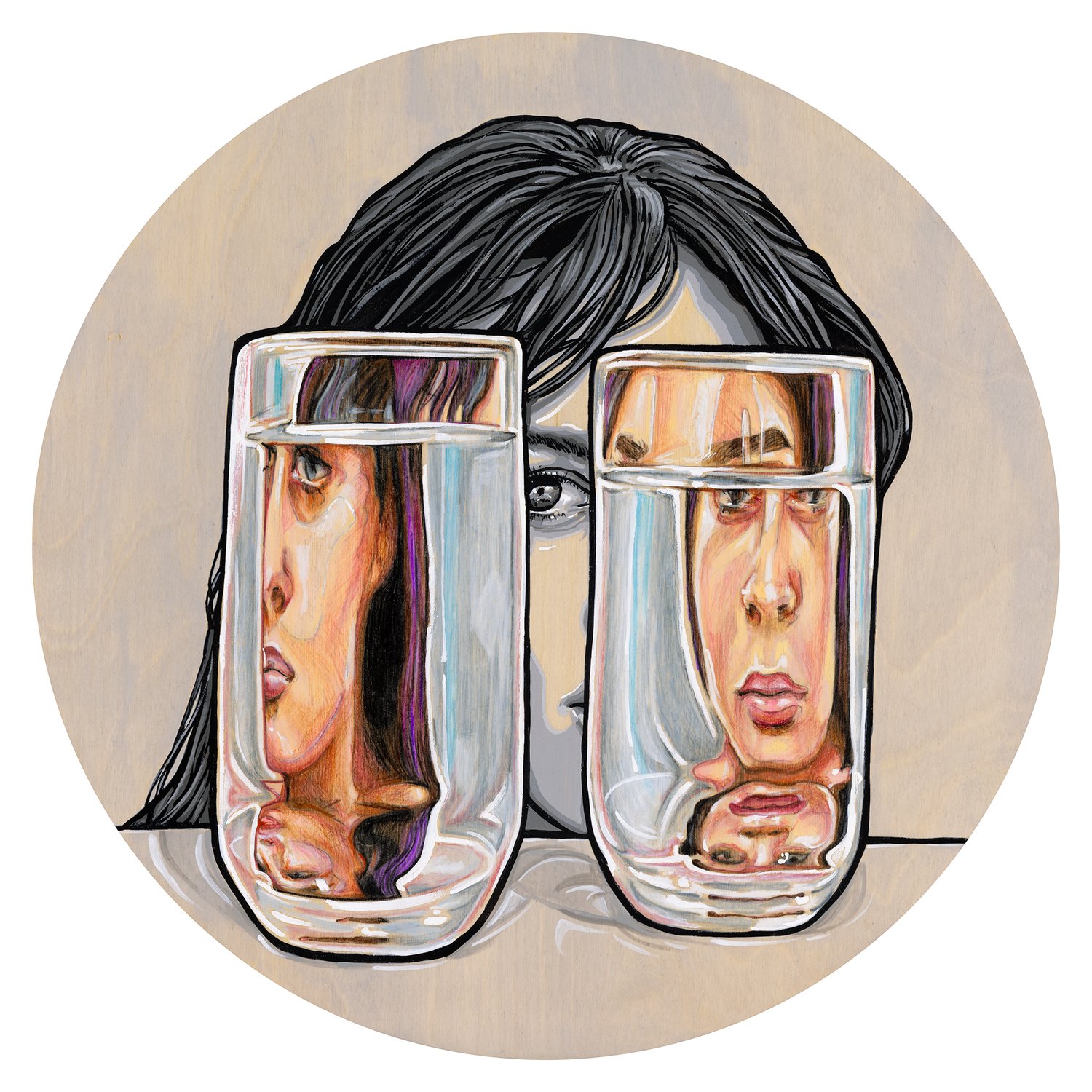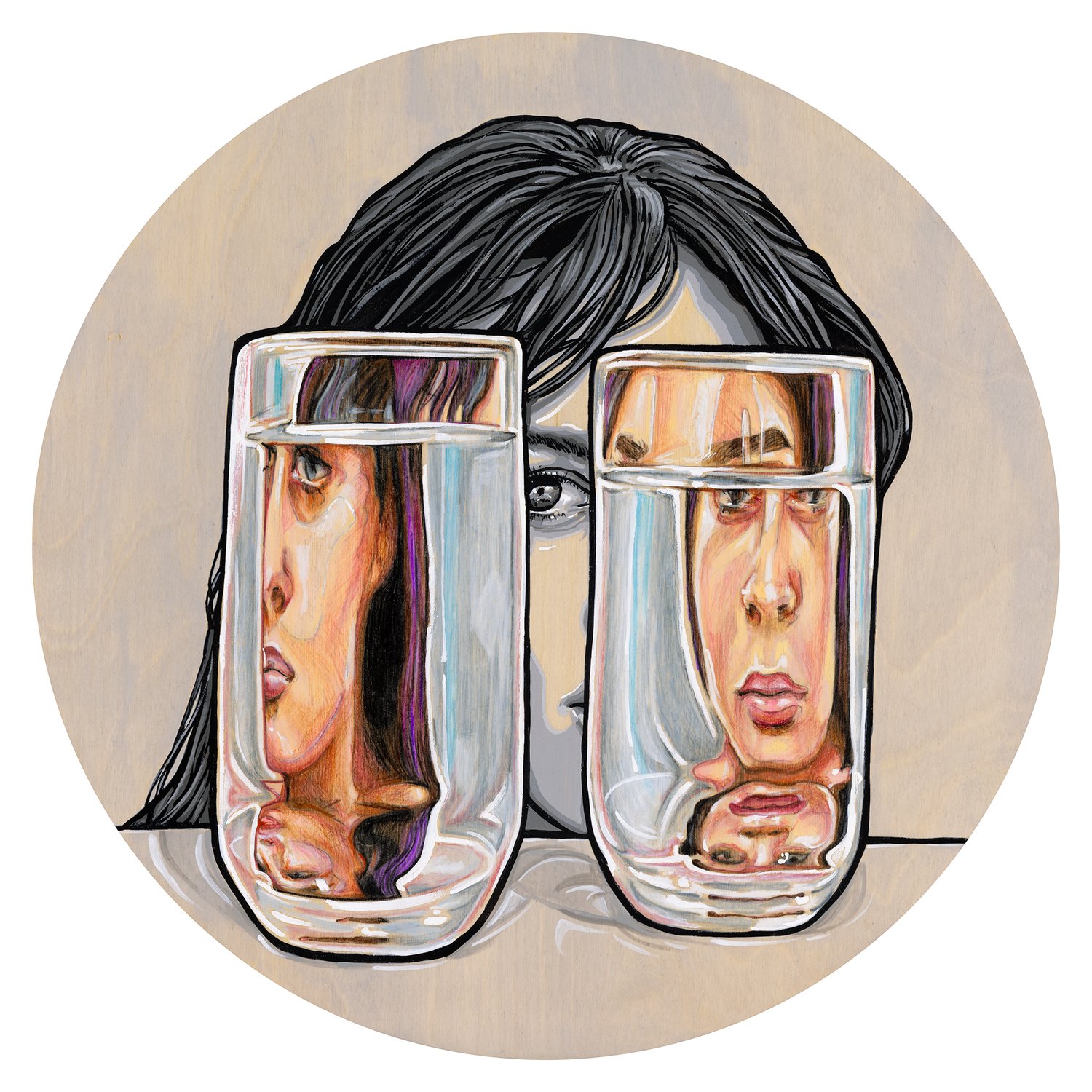 Double Vision by Ella Nilsson - Original Painting
$975.00
Double Vision by Ella Nilsson
16" diameter x 1/2" deep
acrylic and pencil on round birch panel
titled and signed by the artist
ready to hang
shipped via insured & tracked UPS Box
allow 1 - 3 business days for processing
local to central Texas?
view at McCoy Rockford showroom, M-F 9a to 5p
use code LOCALSONLY to waive shipping & receive email notification when art is ready for pick up
Ella Nilsson is a portrait/figurative artist born to artist parents. Raised in northern NJ, and also in her father's native Tehran, Iran, she currently resides in Austin, TX, where she has lived and worked since 2007. Ella holds Bachelor's degrees in both Fine Art and Criminal Justice/Pre-Law. Since 2008, Ella has showcased her artwork in numerous group and solo exhibitions in Austin.
As a painter and illustrator, Ella Nilsson explores thenuances of the human face, using mostly grayscale to define forms and expressions. Contrast has been a reoccurring theme in her work, rooted back to the contrasting landscapes & different cultures in her upbringing. Her work leverages into the interplay of light and shadow to uncover the hidden aspects to her viewers. Working primarily on wood panels, Ella integrates
the natural beauty of the grain into her composition. Working in a series allows Ella more flexibility within the creative boundaries she sets for herself. For the viewer,
the experience is akin to individual songs comprising an album. Her Shady Ladies Series delves into the interplay ofcast shadows and faces. The Convex Edition adds a
window of color into a grayscale world. To further emphasize that contrast, she employs a mix of media, working with both acrylic & colored pencil.